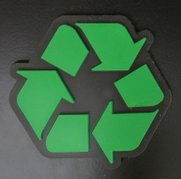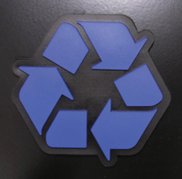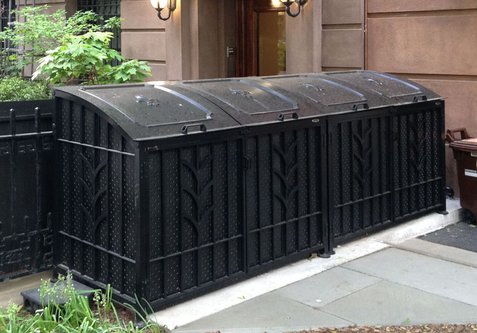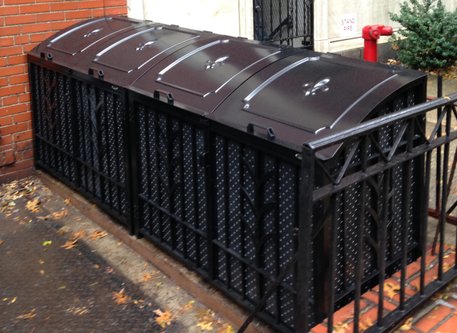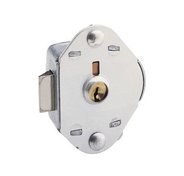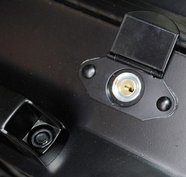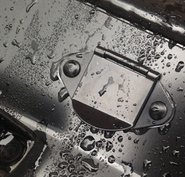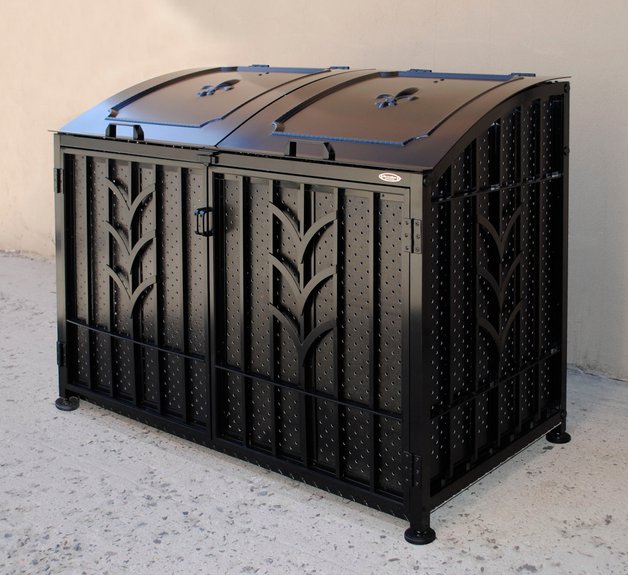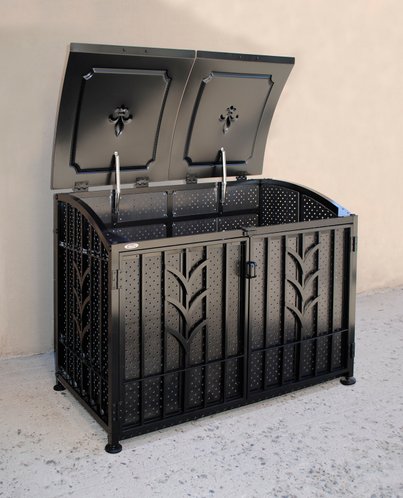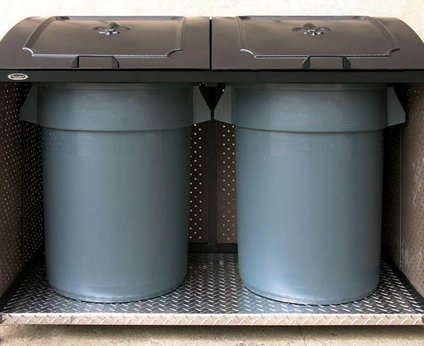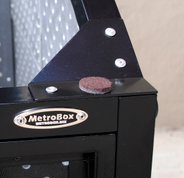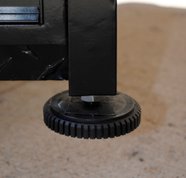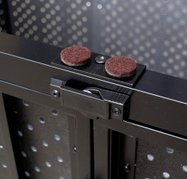 fully accessible and easy to operate
two side by side metroboxes require 9 ft
Spring loaded arms assist with the lifting motion of the lids, thick aluminum diamond plate floor holds contents above ground.
Durable powder coat finish
Reinforced corner connections, 3 inch adjustable levelers, latch secures front doors and complimentary rubber recycle logos
Optional keyed locks for top lids available
for managing access. Locks are keyed
alike, two standard size keys per lock. The lock can not stay unlocked, read lock function in the specification icon.
Locks require periodic oiling to keep keys from sticking. Use de-icing fluid to avoid freezing during winter months.
One size: 54 W x 28 D x 40 H
made of non rusting aluminum with PVC wall panels
Holds two 32 gallons size round receptacles
( not included )
Movable for access to clean around and under bin
Non rusting materials and hardware
Fitted with gas springs for
easy lifting of top lid, not a soft close mechanism
Effective Aug 1 New price: $1,300
Effective June 1, delivery: $75 each
Local NYC truck delivery: $50 ea *
* Tolls and surcharges may apply