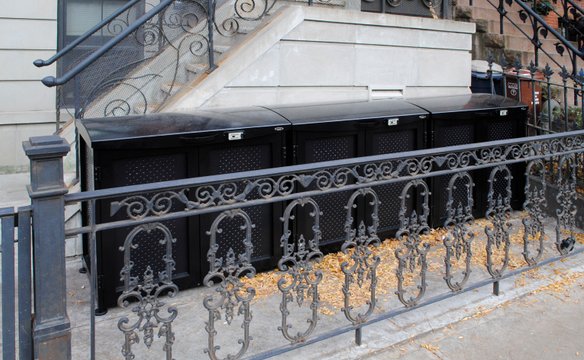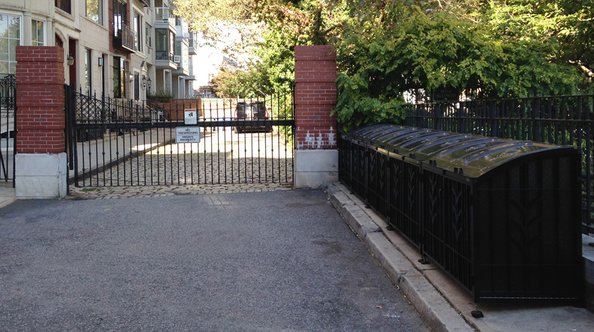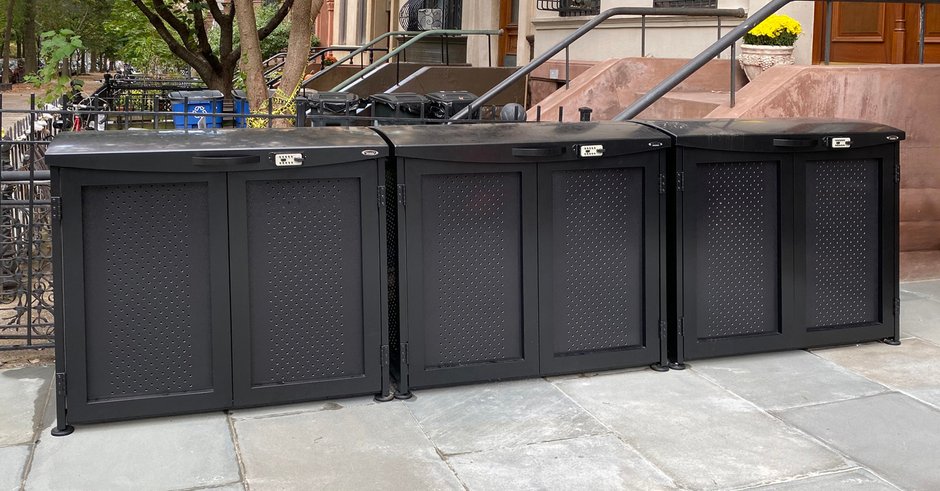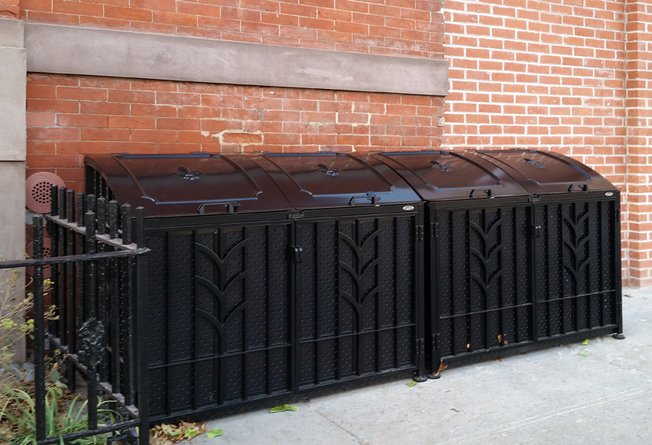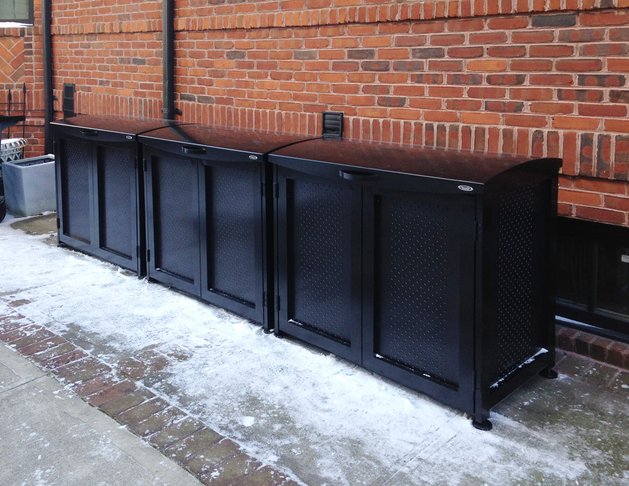 Keeping outdoor garbage contained has always been a challenge for building owners and operators.
A tailored appearance and thoughtful design compliments your building's exterior while blending seamlessly with the aesthetics of your neighborhood and surroundings.
The free standing and compact design easily integrates into a variety of environments with flexibility to accommodate uneven ground surfaces.
The metrobox and metrobin have been specially designed to help you solve this unsightly and unsanitary problem once and for all.
a pragmatic solution to an every day problem
spruce up any entrance in an instant
The metrobin is designed for limited spaces and can hold the same capacity as the metrobox by using square receptacles which are included.
Standard lead time is one week
Low stock on the metroboxes